Driving on highways can be enthralling, but at the same time, it also demands safe driving. From the lens of safety first, road marking plays an extremely crucial role in avoiding accidents and mishaps on roadways. Road markings help in the smooth operation of traffic, but it also aids the driver to navigate properly in desired lanes. Before we understand the benefits, it is important to know what thermoplastic road marking is.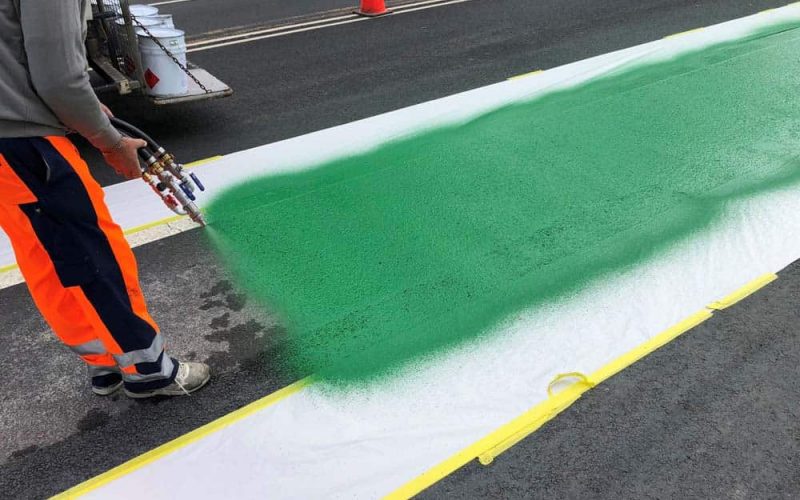 Concept Of Thermoplastic Road Marking
There is incessant traffic on roadways, which causes a lot of wear and tear on the roads. It is very important to use superior quality products for road markings to withstand the daily wear and tear and highlight the hazard so that lives can be saved. Use products that are durable and help in effectively highlighting the message so that there are no mishaps.
The most preferred paint for road markings is thermostatic paint. Did you know that thermoplastic paint is popularly referred to as hot melt marking paint? Made it with a variety of ingredients like fillers, synthetic resin, and glass beads blended, this paint is heated to a high temperature before application. This process helps in easy settling of the paint on the roads. Thermoplastic road marking not only enhances road safety, and it lessens the causes of mishaps and hazardous accidents.
Benefits of using thermoplastic paint for road marking:
Thickness
Many a time, the drivers are on the roadways during the odd hours. The thick coating of thermoplastic paint makes them easily visible. Also, the paint can be applied in the form of rumble strips. This will indicate the driver through vibration or a rumbling sound effect to control their speed and avoid a mishap. It also helps in sending in warnings of upcoming dangerous spots so that the driver can easily overcome the obstacles and drive safely.
Resistance
Thermoplastic road marking not only help in sending out warning signs, but it also helps regulate the traffic. Thermoplastic paint is made of various materials blend which has good durability and can withstand weather resistance. The paint settles very easily on the surface of the road and does not fade easily. This is very helpful as regular re-application is not essential. It is easily applied to roadways and car parks with equipment and is low maintenance.
Visibility
One of the ingredients used to make thermoplastic paint is glass beads. The transparency, brightness, and reflective properties of glass beads make it visible and easy to spot the markings on the road, especially at night. Even if there is bad weather and it is raining heavily, thermoplastic road markings are visible at night, which will help lower road casualties.
Fast- Drying
Thermoplastic paints are preferred for road markings as they dry very quickly. This is a great benefit as the paint can be used for road markings to avoid accidents and smooth operation of traffic without disrupting the traffic.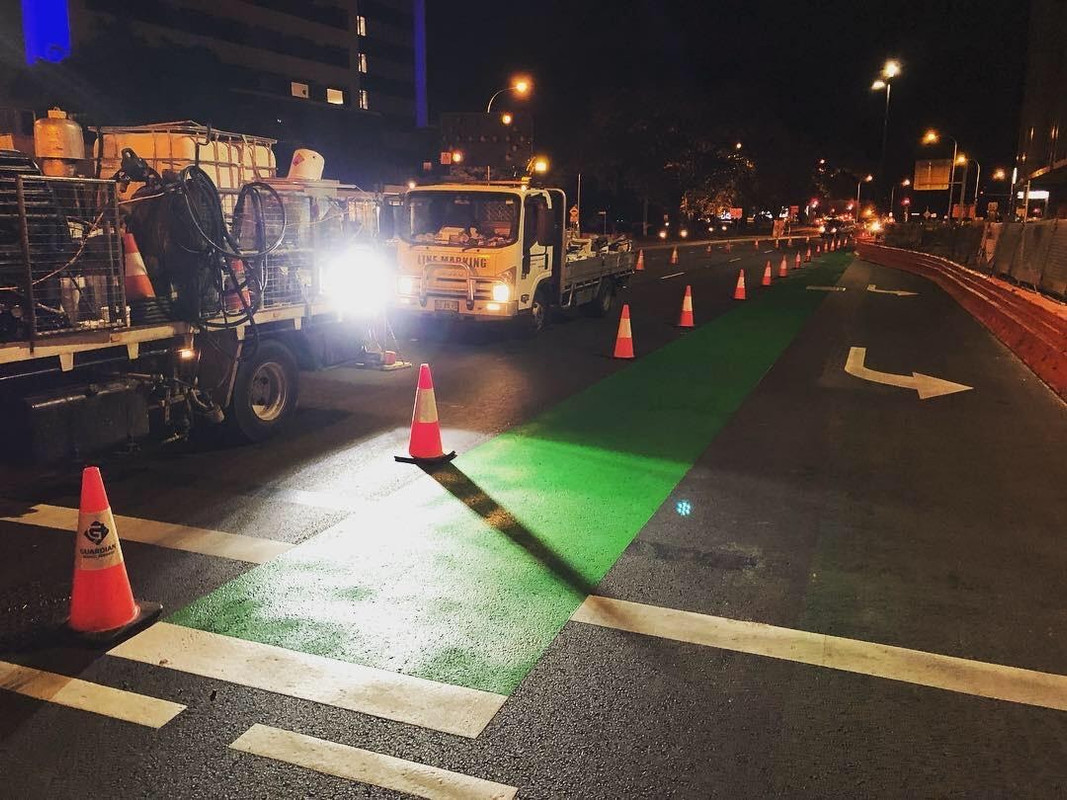 Other uses
Marking with thermoplastic paints help pedestrians, cyclists, motorists, and physically disabled people. With the help of thermoplastic paint, you can mark the lanes for cyclists and motorists to avoid swelling of traffic and mishaps. Horizontal road markings are extremely helpful as they lay out the area for safety, especially in front of schools, as they help guide and control traffic flow. Thermoplastic road markings are also used for floor logos, graphics, and sports court markings.
Concluding thoughts– Safety and security is paramount when we are on the road. Road markings not only help the drivers and motorists on the road, but it also reduces traffic congestion on roadways.